Mainframe Outsourcing and Timesharing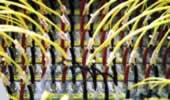 Are you looking to save "big bucks" through outsourcing? You can at DDi. Do you have a mandate to "downsize, re-engineer or outsource", or at least get rid of that "!@#$%" legacy application? Make life easier on yourself by choosing Data Distributors as your outsourcing partner. You will save money, comply with corporate directives, and still retain control of your IT destiny.

How Do We Do It?
1. We Plan Ahead
DDI has multiple IBM mainframes up-and-running, hosting multiple operating systems, and using numerous communication methodologies to link platforms and our diverse user community. Learn about our Hardware/Software Offerings

2. We Listen To Your Needs

We will work with you to determine the unique service level you require, from access to a single database package to facilities management where we manage all your technology needs. Our Selective Outsourcing means that you are not making an "all or nothing" decision. Of course, we will provide a cost-effective solution tailored to satisfy those specific requirements.
3. We Are Flexible
DDI doesn't insist on a 5 or 10 year contract. We recognize the dynamic nature of this industry, and if you have a transitional outsourcing need, we are still eager to be your provider. Our contracts will reassure about risk, provide for incremental changes, and allow you flexibility. You won't find "gotchas" in our contracts.
4. We Are Convenient
DDI wants every outsourcing customer to experience the benefits of the DDI approach as if they were located next door. Talk to us about your specific needs. Learn about DDi's accessibility.
5. We Put It All Together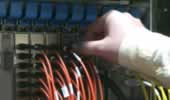 Systems integration is our specialty. We are adept in vendor negotiations, always searching for quality components at the best price. We'll be the ones who'll make sure that everything works together. You can rely on us to satisfy all your IT needs.

6. We Provide Value
DDI doesn't believe you have to sacrifice quality to save money. Our products and services are second to none. We have provided extremely competitive pricing for over 40 years. We plan to continue that win-win tradition.