Our Mainframe Hardware and Software
Hardware Resources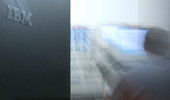 DDi's configuration management team ensures that both leading edge technology and cost-effective production capabilities are available to meet individualized customer needs. Our multi-site concept provides a natural back-up capability for those unforeseen circumstances which might become a disaster elsewhere. In addition to our current hardware configuration, we are always willing to expand to meet customer needs.
Mainframe Hardware
Software Resources
Our single image system access allows pain-free use of all the software capabilities including multiple versions of operating systems, compilers, database and communication software and systems utilities. See our current software insert for specifics on products and versions.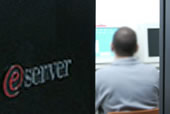 Mainframe Operating Systems
z/OS production system
z/OS test system
z/VM system
VSE system
Mainframe Software (z/OS)

CICS Transaction Server
SWITCH vtam session manager
VTAM
RACF
TSO/E
ISPF/PDF
3270-PC FILE TRASFER
TCP/IP
SYNCSORT
DFSORT
DFDSS, DFSMS, DFHSM
DFRMM (removable media manager)
JES2
SDSF
INFOPRINT SERVER
HIGH LEVEL ASSEMBLER
C/C++ with debug
Enterprise COBOL for z/OS

FORTRAN

PLI

REXX
OMVS (open edition unix services)
JAVA
SmartFile (File manipulator)
IBM DEBUG TOOL

Mainframe Software (VSE)

VSE/VTAM
ICCF
POWER
DITTO
CICS
CICS/TS
VS/COBOL
COBOL II
COBOL FOR VSE

DFSORT



Platforms/Protocols
We also support all Open Source Platforms as well as any Internet Protocols.

Business Continuity Protection
Our data center facility has redundant connectivity directly to the Northeast power grid. In addition, an effective UPS and on-site power generator combination ensure maximum up-time. Our internet network is fully redundant through the use of (BGP) across multiple providers. The data center facility is protected by a state-of-the-art security system with strict security procedures that are in compliance with SSAE16 guidelines.